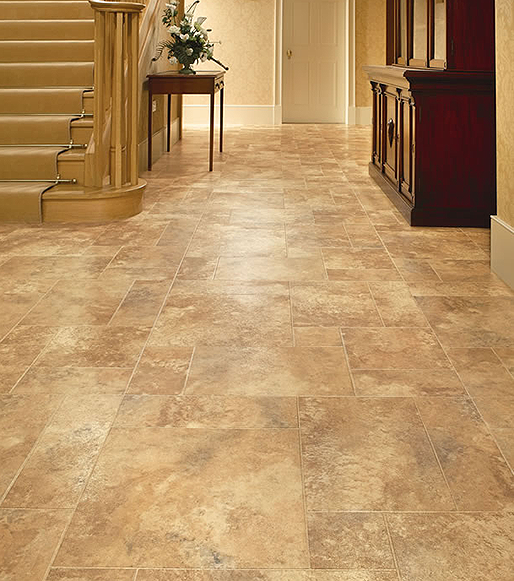 Extremely durable and moisture resistant, vinyl flooring is great for high traffic areas. Coming in many different trendsetting colors and styles, vinyl planks have interlocking installation systems that do not use any adhesives and are known as floating floors.
Often times plank floors can be installed over existing floors, eliminating the need for messy rip ups. We at Distinctive also still carry traditional sheet vinyl as well.
---
Interesting Fact:
Discovered by a French physician in the 19th century; experiments in vinyl began in the 1930's but it wasn't until the advent of World War II that its use became widespread, using vinyl as a viable alternative to rubber. In 1947, Tarkett launched the first vinyl flooring in the country of Sweden.
Click on the images below for our extensive collection of vinyl floors.