Your Bathroom Is The Best Room In The House!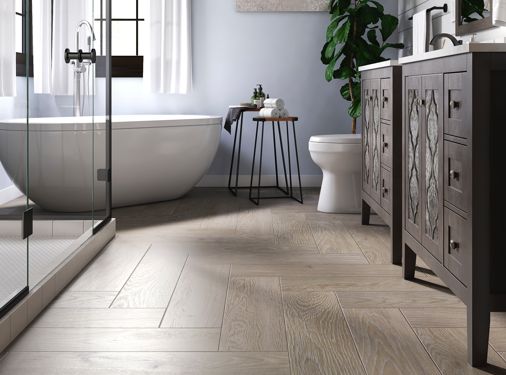 Your bathroom… It is a busy space. Sometimes it is a chaotic space, so it needs to stand up to the challenge. While you need something durable, waterproof, and probably stain-resistant, too, you also want something beautiful. On its best day, your bathroom should feel more like a spa. Depending on your style preferences, you can get a floor that brings it all together.

If you prefer a wood-look to keep the flooring in your house consistent, there are a few options that'll do the trick. There's luxury vinyl that can give you that look at a lower price. It is beautiful, durable, and waterproof, making it a perfect choice for the bathroom. But, if you would rather stick to the ultimate classic, tile now comes in a variety of sizes and styles and can even mimic hardwood. It will give you the same great style, with all the benefits of tile.

For classic tile, consider porcelain or ceramic tile. Both come in outstanding designs and colors. Painted tiles are a top trend in bathroom designs that provide an exciting visual interest.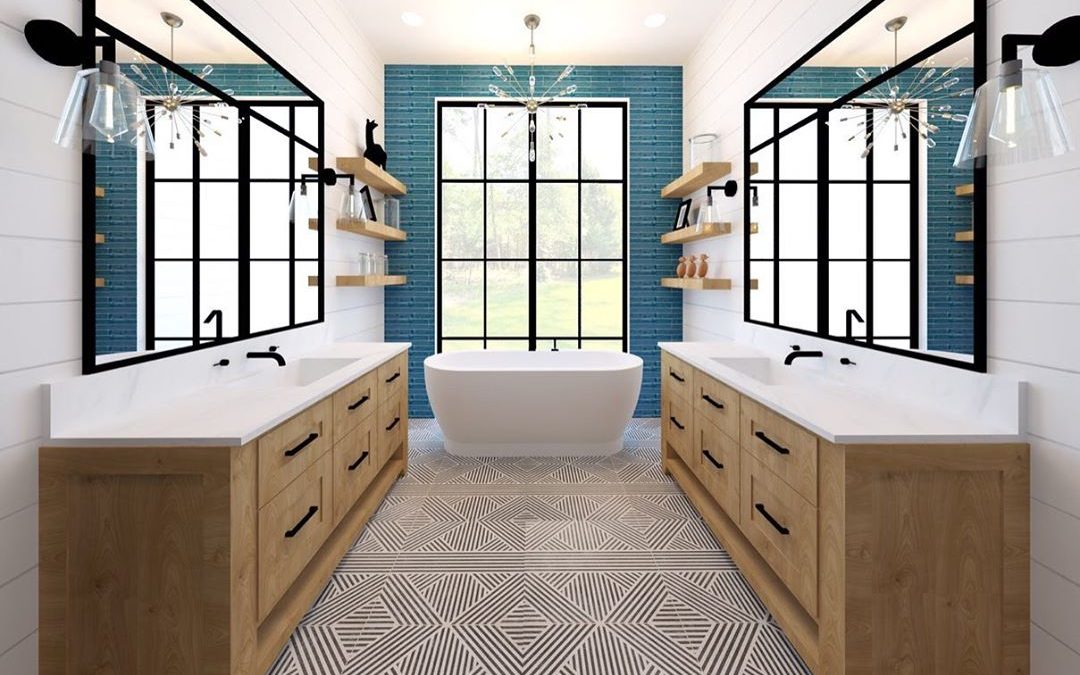 As an alternative, you can get the look of tile—with luxury vinyl tile. It is durable, waterproof, and scratch-resistant, and comes in a variety of styles to match your preferences. Also, a great alternative, laminate flooring has evolved into a versatile floor for any room in the house. It is cost-effective and durable, plus, it comes in a variety of water-resistant options for the bathroom.
And once you decide which floor is right for you, there are a few style (or lifestyle) elements that also come into play.
If you do go with tile, try to mix and match sizes. It adds visual interest with staggering patterns across the floor. Or, go with a non-traditional tile shape. Hexagons and octagons are proven to be extremely popular in bathrooms. And when choosing a tile size, keep in mind that larger tiles always make the room feel larger.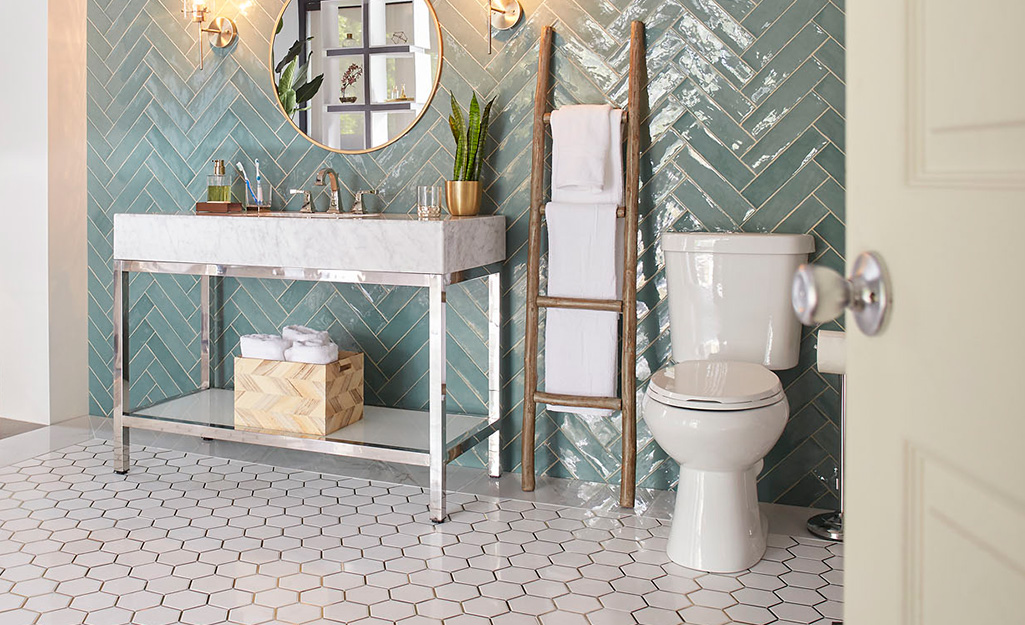 There are lots to consider when you are looking for the right bathroom floor. Whether it is about functionality, style, or beyond, the space you create must fit your (and your family's) needs. Start with the look you prefer, and work from there.
Once you are ready, give us a call. We'll talk you through our bathroom flooring options, whether it's hardwood, luxury vinyl, tile, or laminate, we're here to help.
Distinctive Carpet and Tile, serving all South Florida for over 25 years! *Excerpts referenced from Flooring America