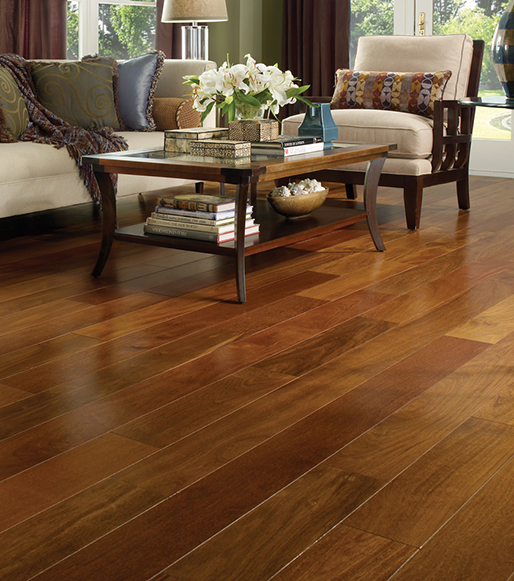 Used for centuries, real hardwood has an unmistakable charm and timeless beauty that never goes out of fashion; adding real value to ones' home.
From exotic to native species there is a vast amount of styles and selections to choose from. Featuring wide and variable widths as well as handscraped and satin finishes, here at Distinctive Carpet and Tile we offer some of the latest introductions in high quality woods.
---
Interesting Fact:
As late as 1625 the ground floor of most European homes had a "beaten" earth floor that required visitors to wipe their shoes on an entry mat to prevent the "natural" floor from getting muddied or dusty. It was not until the mid 1600's that wood floors became the norm in domestic households.
Click on the images below for some of the latest selections we offer here at Distinctive Carpet and Tile.