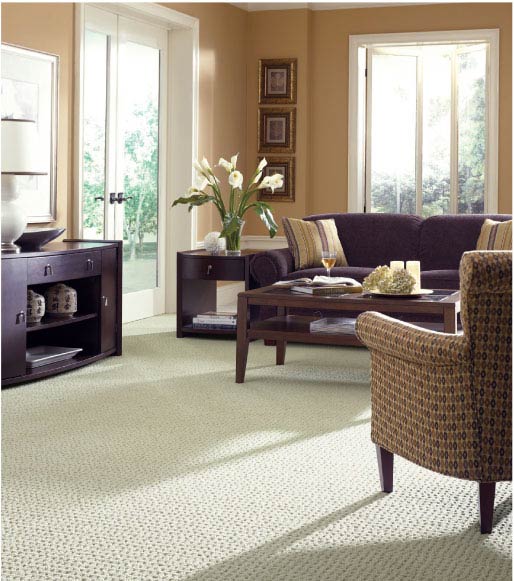 Highly valued for its comfort and decorative aesthetic, huge advancements in fiber technology have allowed for the development of extremely soft, stain resistant carpet. There is now more than ever an almost infinite number of patterns and textures to choose from. Let our three generations of flooring experience here at Distinctive Carpet and Tile help you choose from such a diverse range.
We carry all major manufacturers purchased factory direct ensuring you of only the highest quality.
---
Interesting Fact
It is a common misnomer that carpet is the worst type of flooring for people with asthma or allergies when in fact it is quite the opposite. Research gathered by CRI (Carpet and Rug Institute) has shown that carpet acts as a passive air filter trapping dust, pollen, and other particles and removing them from one's breathing zone. It also happens to be the lowest VOC emitting floor choice available!
Click here
for images of some of the newest introductions in the industry